Duplicate name detection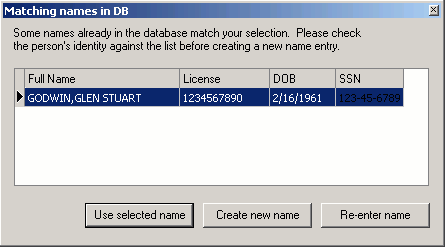 Although your department may come into contact with some individuals more than once, there should only be one "name record" in the system, so that you can extract an accurate "contact history" for the individual.
This is a challenging task, since the person's name may be communicated differently on each occasion (e.g. JOHN SMITH, JON SMITH, JON P. SMITH, JON PAUL SMITH).
CLERK automatically converts names into a uniform LASTNAME,FIRSTNAME format. It searches the existing name records for the contact, and if a similar entry is found, it warns you before creating a new entry.