Available units window

The available units window shows all units currently on duty, but not assigned to an active call. The list may be sorted or color coded if you desire. Which columns are displayed may also be configured to suit your department.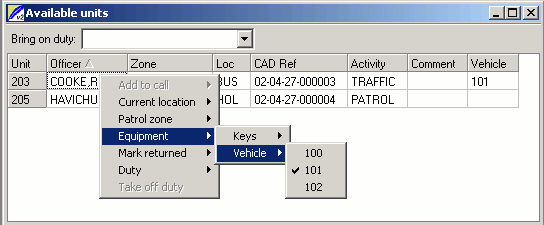 Equipment items may be checked in or out by dispatchers (if given permission) using the active calls window, as shown above.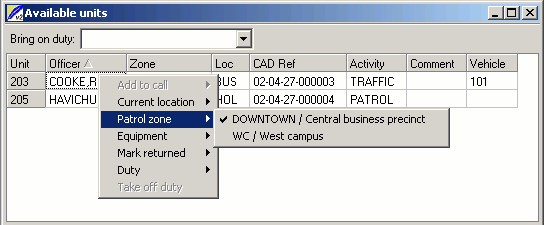 If your department uses multiple patrol zones (beats), they may be changed dynamically using this window.