Active calls window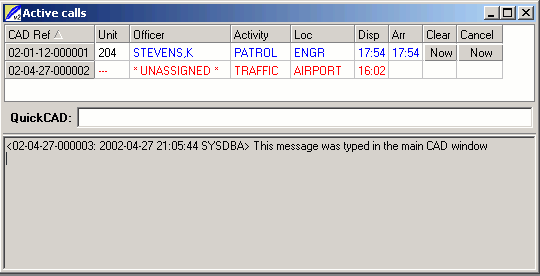 The active calls window lists all events currently in progress. Calls may be color-coded using a variety of schemes, and may be sorted. The columns displayed in the active calls window may be configured to suit your department.
QuickCAD allows advanced users to do text-based dispatching. For example, in the above screenshot, typing "C/204" would clear K.Stevens from the call.
The gray box at the bottom may be resized. It contains dispatcher comments from all open calls (particularly useful in a multi-station setting), and also shows any QuickCAD errors.